August 24, 2015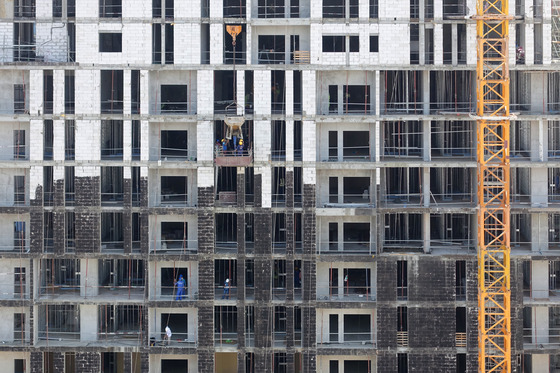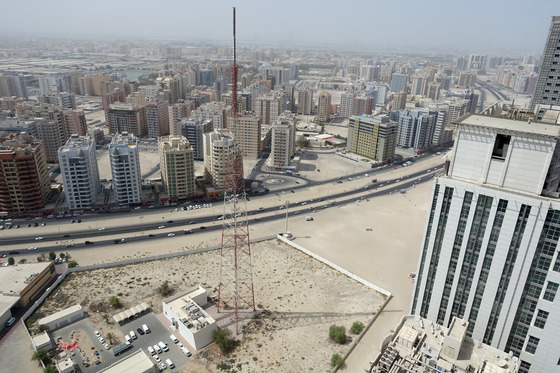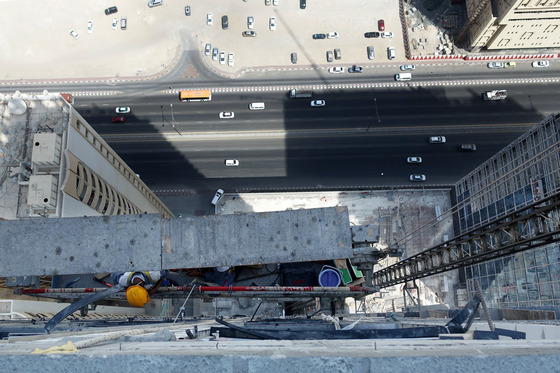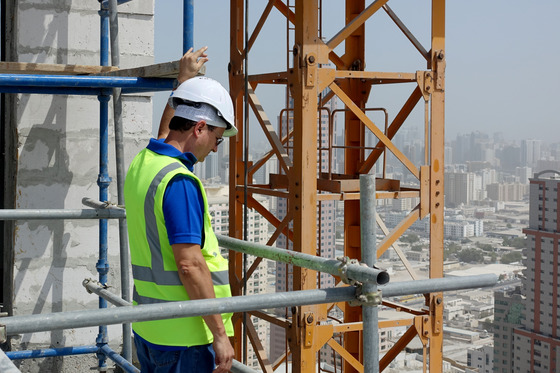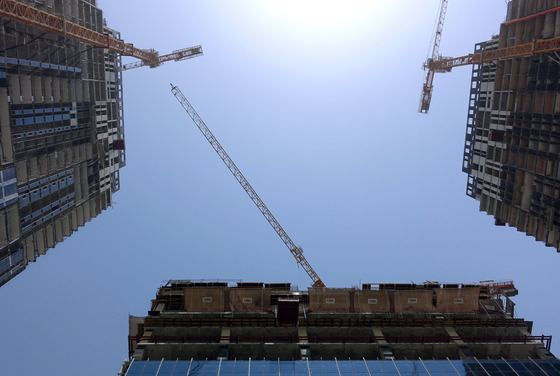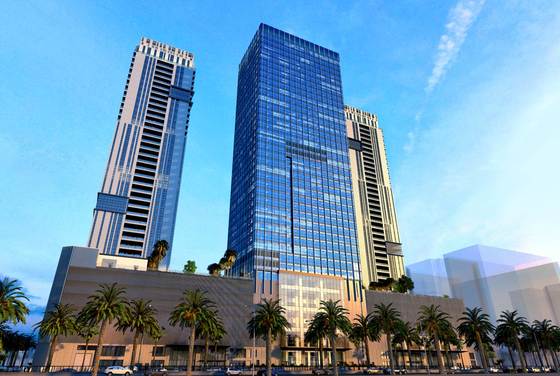 It's a mere 45 degrees Celsius under the omnipresent desert sun – a nice day for August in the United Arab Emirates.
Dan Voicu dons his hard hat and a fluorescent vest before leaving the air conditioned office for the hoist that will bring both of us to the uppermost level of Al Rayyan Complex's B tower. Dan is B+H's project manager for the $190.5 million project for which B+H is the lead design consultant. His job is to ensure the drawings B+H's architects produced come to life as designed. The process involves constant collaboration with other consultants, chief among them Halcrow Group's structural, mechanical and electrical engineers and Terna SA's foremans.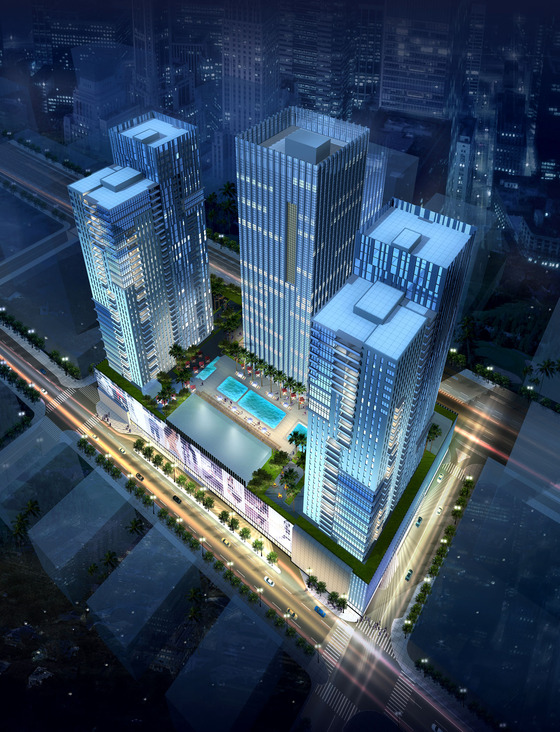 "It's very exciting," he said looking out of what will become an office window to the bustle of Sharjah's main artery below.
With an average of 1,500 workers on site up to six days per week, the complex buzzes with activity. The site consists of three 34-level towers; two residential towers and one commercial tower which will house offices, retail units and hotel-serviced apartments. All three towers rest on a 6-level podium, above ground and 2 underground parking and mechanical spaces. The podium roof will be outfitted with green space and pool facilities.
Moving slowly from room to room inspecting the work, Dan descends the tower's 34 levels gradually, by stair, pausing to take pictures, eyes peeled for any variance from the architectural drawings. He tours the site every week while junior architects collectively perform up to 25 inspections per day.
Dan started working on construction sites as a high school architecture student in Romania. He was 15 at the time of his first course placement and working on site became part of every summer until he went for his master's degree in architectural urban planning.
After a few years behind the drafting table, he was back on site managing projects and, 25 years later, he's never left the site office, wherever in the world it may be. In fact, he moved more than 12,000km from Canada to the UAE to manage the Al Rayyan site office.
Was it worth it? "Definitely," he said with a smile. "I love construction. There's so much energy."
Article and images courtesy of Erin Hudson, staff member at B+H's Dubai studio.
=
All News Items