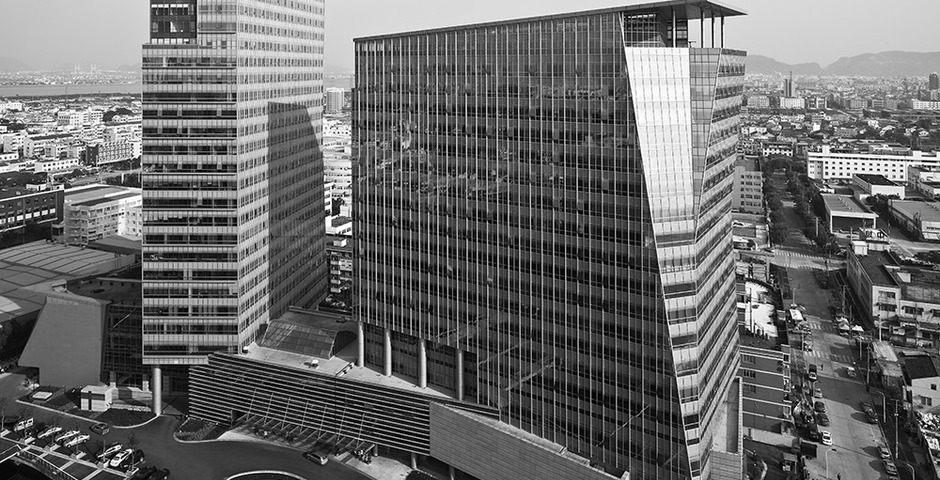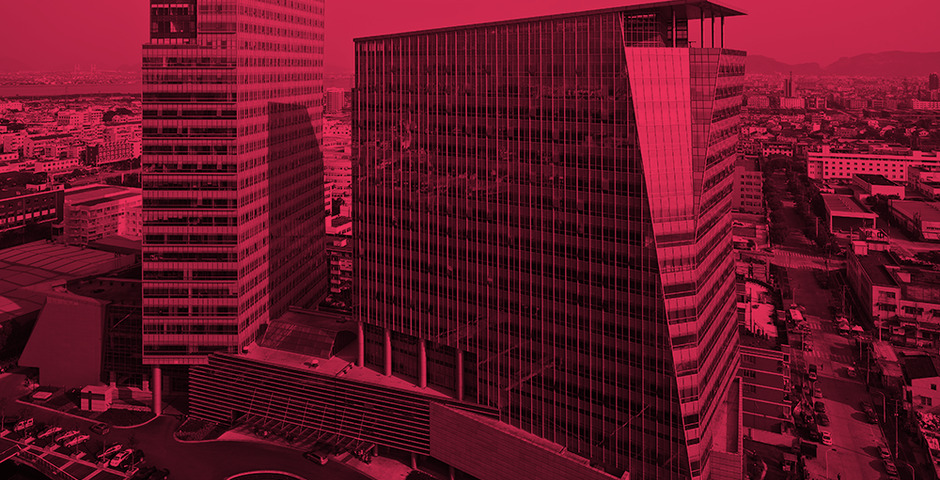 Mixed Use
Vibrant mixed use environments combine the right building types, infrastructure design and connections to transit networks and city-wide systems so that maximum value is derived from investment at every level – environmental, social and economic.
Spotlight On
Wenzhou New Century Business Tower
Wenzhou, China
B+H won an international competition for the design of this commercial complex in Wenzhou, south of Shanghai. Two office buildings rise out of a three-storey commercial podium. This striking design fronts on one of Wenzhou's historic canals. Construction was completed in 2008.