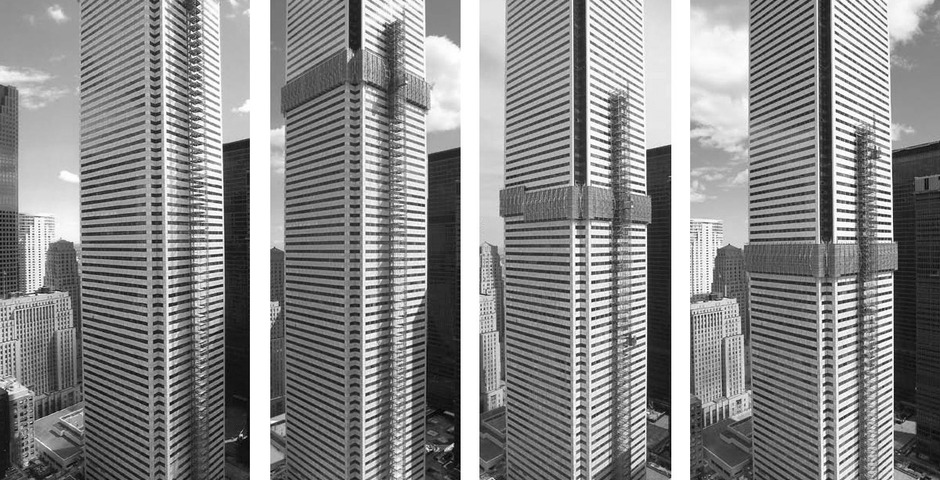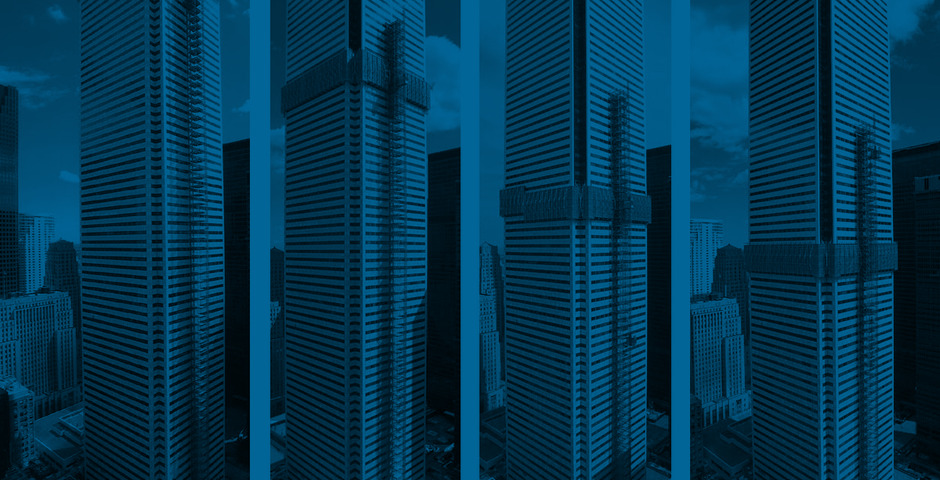 Renewal
Aging building systems, skyrocketing energy costs, pressure to reduce greenhouse gas emissions and hyper-competitive real estate markets are the drivers of community and building renewal in every major metropolis in the world.
Spotlight On
First Canadian Place – Recladding
Toronto, Canada
This extensive renovation of Canada's tallest office building reinforced its iconic status on the Toronto skyline. The work involved a total recladding with the installation of 375,000 square feet of glass spandrel panels utilizing ceramic frit which project a luminous white texture, removal of the tower and podium's existing 45,000 marble panels, and installation of new insulation. Infrastructure upgrades resulting in LEED Gold EB:O&M certification. Interior renovations were also part of the project. B+H is the Architect of Record and Design Collaborator, and Moed de Armas & Shannon Architects is the Design Architect. To view e-book, click here.